The Maine Fiddle Camp Kitchen is an explosion of bounty and abundance.
From homemade sourdough bread and locally-raised mussels to wild-harvested fiddleheads and our famous Fiddle Camp granola, the kitchen is always hard at work whipping up creative dishes that are both healthy and delicious. Campers with special dietary needs are happily accommodated and there are always vegetarian, wheat free and dairy free meal options.

The kitchen loves (and needs) VOLUNTEERS, and we welcome helpers of all abilities with open arms. Working in the kitchen might even be a highlight of your experience at camp as you get to be part of creating delicious meals
and snacks under friendly, relaxed direction. You may end up chopping carrots and singing worksongs, stirring soup in the outdoor kitchen while gazing out over Trues Pond, or flipping pancakes with a group of hungry kids at breakfast. Plan an hour or two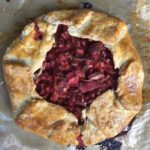 somewhere during your week or weekend to come see what we're up to and lend a hand — you won't regret it! (As an alternative to just helping out in the kitchen, MFC often has a few slots for full or part time volunteers who are basically on full or partial "scholarship". If you want to volunteer in this way at Camp, please contact our director, Doug Protsik at [email protected] )
At Maine Fiddle Camp, we value our farmland and farmers above cheap food. The result is more than a delicious meal — it is food prepared intentionally as a celebration of Maine's way of life. This is the overall philosophy of Maine Fiddle Camp as well: local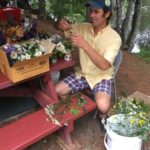 musicians and local farmers, food and music. Feed the body feed the soul. Honor the old traditions with everyone, young and old, working together towards a common goal.
Please note that all our food is processed in a kitchen that uses wheat, dairy, nuts, and other allergens. We will do our best to accommodate any sensitivities. Please visit us in the kitchen when you arrive to talk about any serious food allergies.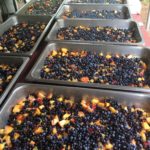 Some of our local partners include:
Crown of Maine Organic Cooperative
Bahner Farm
Bisson's Meats
Bud's Farm
Goranson Farm
Guinea Ridge Farm
Peacemeal Farm
Songbird Farm
Strawberry Hill Farm
Wild Folk Farm